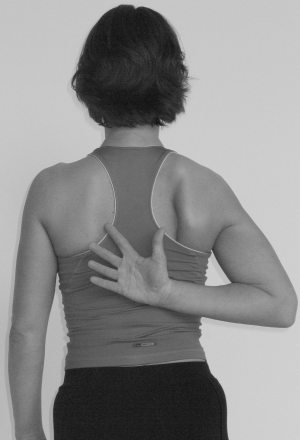 Place the hand of the shoulder to be stretched in the small of your back.
Increase the stretch by sliding your hand up towards your shoulder blades.
If this is not possible at the start, keep your hand on your lower back and relax into it.
You should feel this stretch around the top of your shoulder.
Warm Up: 20 seconds
Main Stretch: 30 to 40 seconds
Repetitions: 2x daily
S341