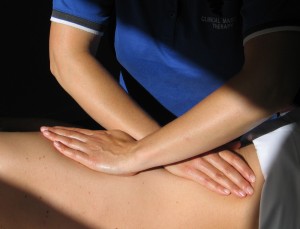 We are trained in the following massage techniques:
Deep Tissue
Neuromuscular Therapy (NMT)
Myofascial Release
Trigger Point Therapy
Swedish/Relaxation
Sports Massage
Pregnancy Massage
Hot Stone Massage
PNF Stretching
Dry Needling
Each of these techniques has their specific benefits and applications.
Techniques are often "mixed and matched" in order to achieve the best outcome for the client.
Client goals are established through an interview and a health history form before the massage therapy session begins.
What is Dry Needling?
Dry Needling is a technique using acupuncture needles to treat muscular trigger points (knots). This is a very effective way to treat trigger points and often less painful than massage.