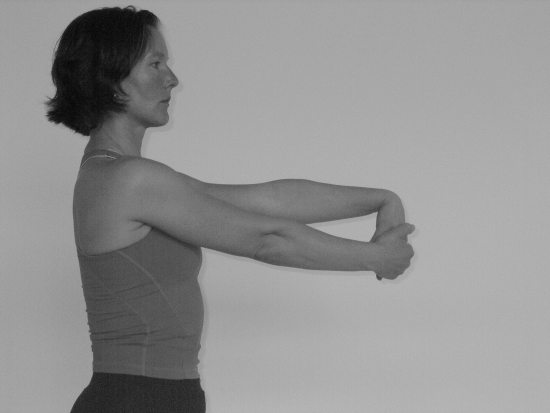 Reach arm to be stretched away from you with the palm of your hand facing towards your body and your fingers pointing  towards the floor.
Place your other hand across and gently draw the fingers closer towards your elbow.
Gradually increase the pressure until you feel the stretch around your forearm and elbow.
Warm Up: 20 seconds
Main Stretch: 30 to 40 seconds
Repetitions: 2x daily
W514