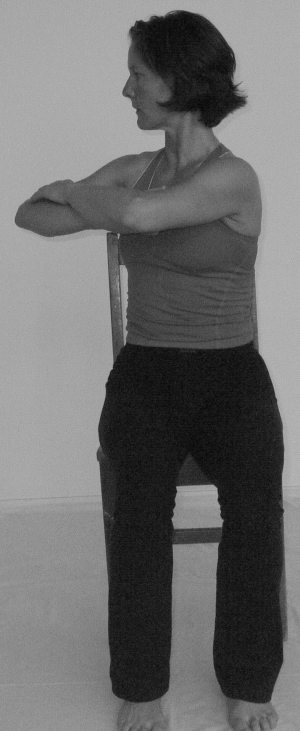 Sit nice and straight on a firm chair, stool, table or Swiss ball.
Cross arms in front of your chest. Inhale.
Upon exhalation, gently rotate your ribcage first in one, then the other direction.
Focus on moving the ribcage, not the arms.
Get a nice momentum going and continue to move from left to right for 1 minute.
Warm Up: 20 seconds
Main Stretch: 30 to 40 seconds
Repetitions: 2x daily
B241