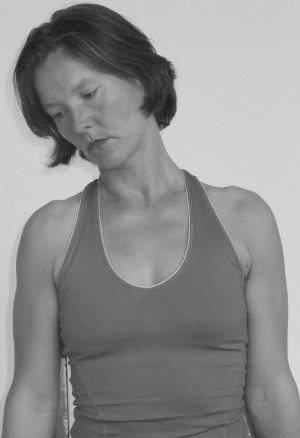 This stretch stretches the top of your shoulder blades.
Sit nice and straight on a chair, stabilising your shoulder blades downwards by holding onto the sides of the chair.
To stretch the left shoulder tuck your chin slightly towards your neck.
From this position turn your head a little way towards your right, then bend your neck forward.
Gaze towards your belly button. Hold.
Repeat on the other side.
Warm Up: 20 seconds
Main Stretch: 30 to 40 seconds
Repetitions: 2x daily
S333