1. sound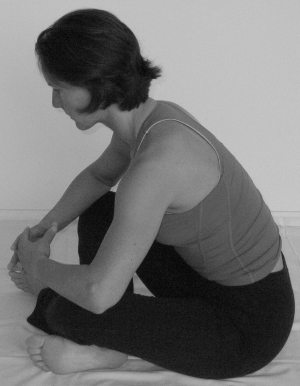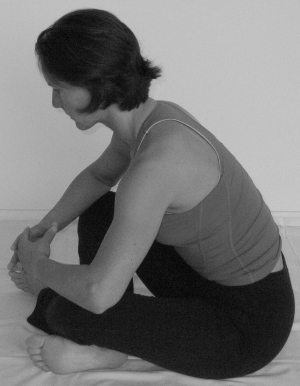 Sit nice and tall on your sit bones.
Relax shoulder blades downwards.
Cross lower legs so that the shins are crossing at their halfway point.
Remain tall but begin to bend forward from the hips.
To increase the stretch even more, ease your knees downwards with your elbows.
Switch outside leg to the inside and repeat.
Warm Up: 20 seconds
Main Stretch: 30 to 40 seconds
Repetitions: 2x daily
H654