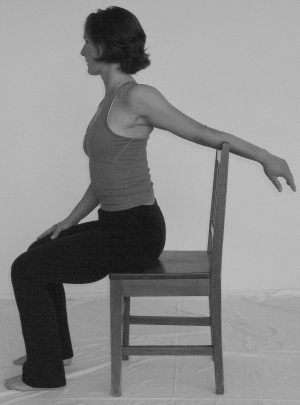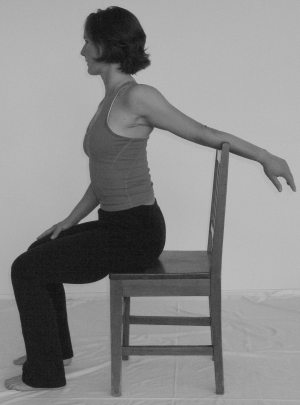 Sit on the edge of a straight- backed chair.
Keep your shoulder blades down.
Place forearm of side to be stretched across the top of the back rest.
You can increase the sensation of stretch by sliding further forward on the chair at the same sliding your wrist towards the top of the chair.
Warm Up: 20 seconds
Main Stretch: 30 to 40 seconds
Repetitions: 2x daily
S322